By Kat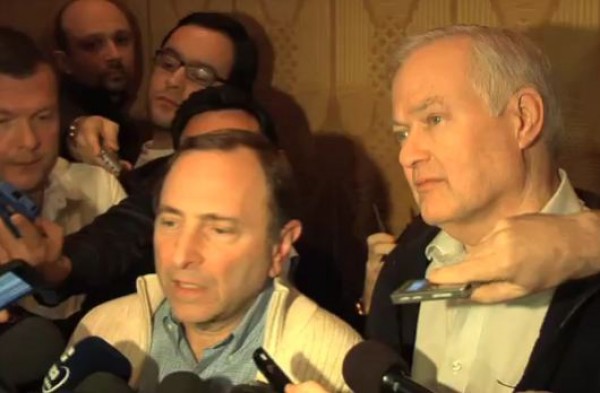 Well, it took 113 days, cancelled 625 games and put a bad taste in just about everyone's mouths, but the NHL lockout is over. The hockey world and its fans woke up on Sunday morning to the news that a tentative 10-year CBA deal had been reached. While the deal still has to be ratified by both the owners and players, it looks like the league could finally be back on the ice come Saturday, January 19th.
As of now, no schedule has been released. However, it's expected that it will include 48-50 games, and rumors are circulating that it could comprise entirely of in-conference games. If true, that means we likely won't see matchups between Western and Eastern conference teams until the Stanley Cup Finals.
Now that the lockout is over, talk now turns to whether an embittered fan base will return the rinks:
Will you be watching the NHL when players hit the ice again? Or has the lockout turned you off the NHL for good?
As soon as the NHL announces its schedule, rest assured that ShowTimeTickets.com has got you covered for NHL tickets! Whether you're a Canucks, Maple Leafs or Rangers fan, We Are Never Sold Out!